Sustainability
Leed™ gold, WELL™ PLATINUM y WELL™ Health & safety
5 safe and sustainable floors with the highest level certifications.
Cadenza will obtain the LEED™ Gold certification thanks to its commitment to efficient materials and installations. The latest technologies and construction and habitability guidelines ensure that the building has the smallest carbon footprint possible.
Leed™ gold
Well™ Platinum y Well™ Health & safety
The outdoor leisure and meeting space features more than 35% plant covering.
85% of the regularly occupied spaces boast high-quality views.
Improved indoor air quality.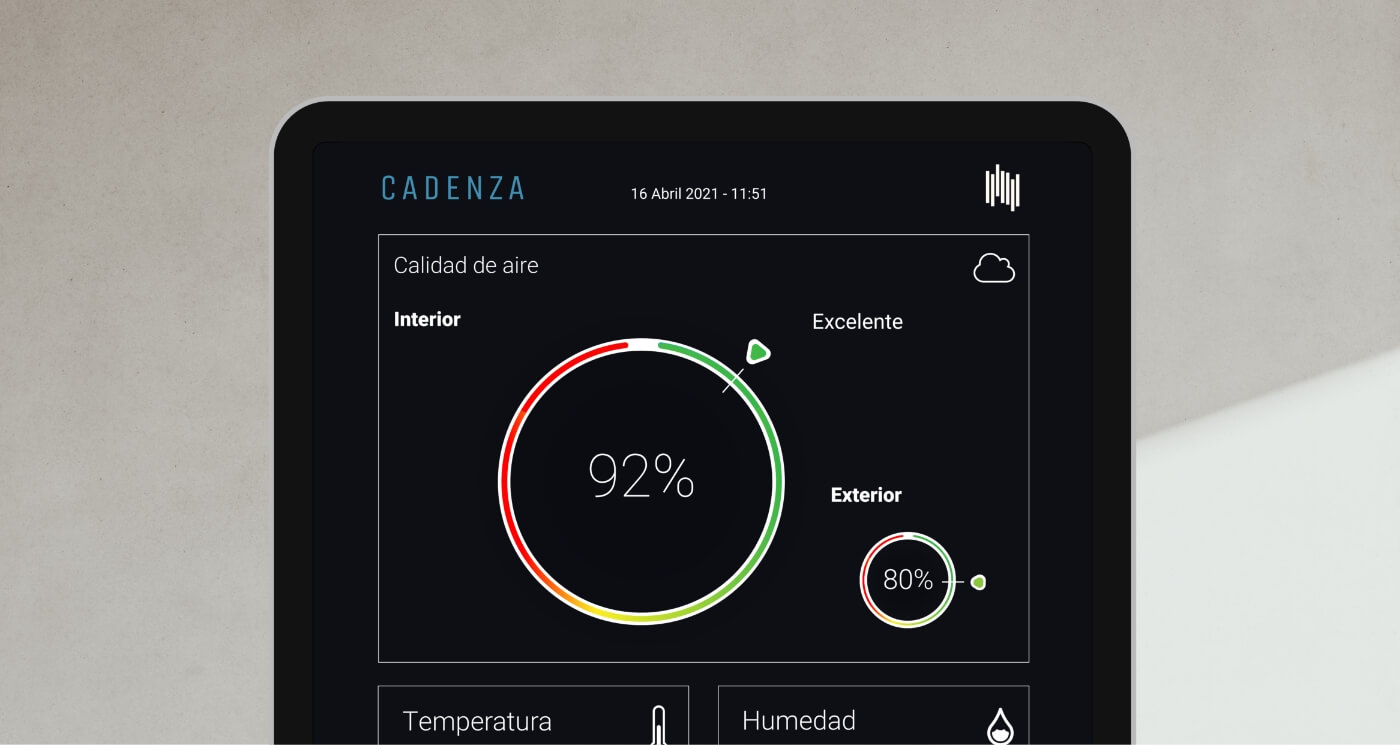 The Aire Limpio® system reduces maintenance and energy costs with minimal environmental impact. Better indoor air quality is highly beneficial for employees, which positively impacts the company's profitability.
Aire Limpio® air purification system
These systems eliminate up to 90% of tiny particles, micro-organisms, and VOCs suspended in the air.